Pastoral Carers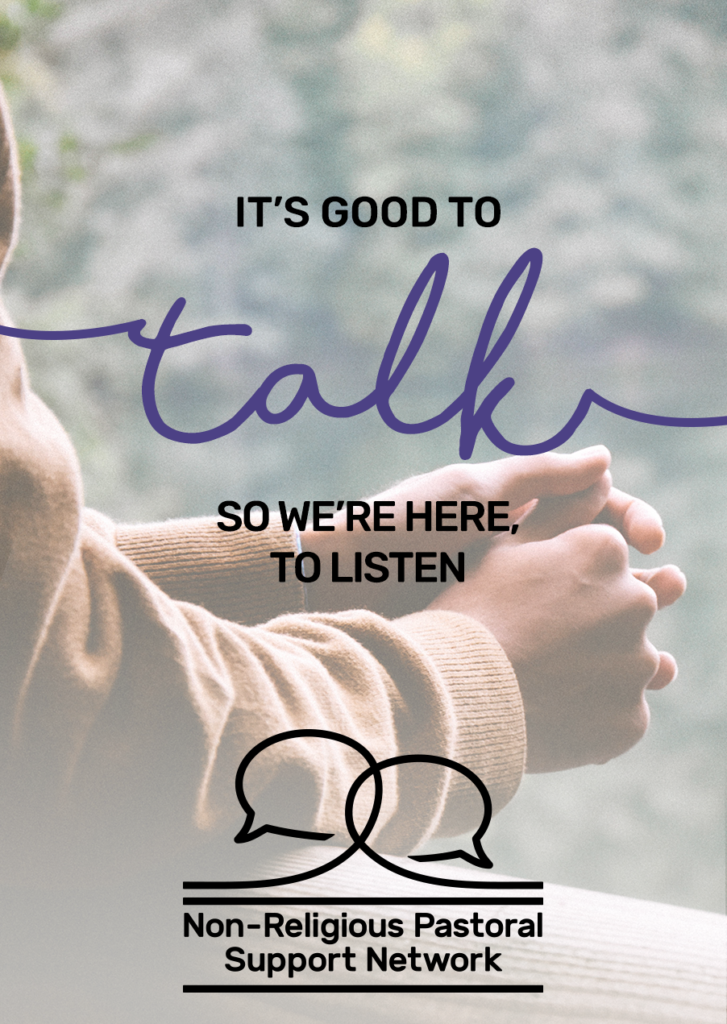 We have a number of members of the Non-Religious Pastoral Support Network (NRPSN) in the Sheffield area working or volunteering in healthcare, community and prison settings in what have traditionally been called 'Chaplaincy' roles. Given the large number of people who now describe themselves as non-religious, it is important that their pastoral and spiritual needs are met at times of physical, mental and emotional challenge.
If you are interested in training for this role the NRPSN has a waiting list and you will be informed when course vacancies occur.
Email: training@nrpsn.org.uk
Jo Mutlow is the Yorkshire and Humber regional co-ordinator for the network and she can discuss your institutional needs and connect you with any available pastoral carers to fill vacancies.
Email: joanna.mutlow@nrpsn.org.uk
We do not generally provide pastoral care on an individual basis.
School Speakers
Teachers can request a free, trained school speaker to talk about humanism by completing the 'Request a school speaker' form. To find out more about how a Humanists UK school speaker could help you and your class, please visit the Understanding Humanism website.
If you would like one of our humanist school speakers to visit your child's school, you should write to their headteacher. Click here for a template email explaining why it is so important that young people have the opportunity to learn about humanism.
We can offer free training for Humanists UK members who are interested in becoming school speakers. Please visit the school speaker training page to find out more.